Charter Boat Ownership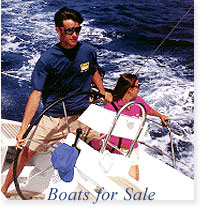 Owning a charter boat in the South Pacific gives you all the boating you want plus income from your investment.
Maintenance, repairs, parts, cleaning, grooming and all the worries of private ownership are taken care of. We provide complete walk-on, walk-off convenience whenever you take you own boat out.
You can maximise returns by placing a boat in our fleet in either Tonga or New Zealand.
Owning a charter boat gives you goods and sales tax recovery on your investment and tax advantages on depreciation, finance costs, berthage and all operating expenses.
Talk to us about the benefits of owning a charter boat in the South Pacific.
As The Moorings New Zealand fleet expands in the South Pacific, we are looking for more charter yacht owners. We have many varying options available for yachts (both new and used) and many different ownership plans to suit your requirements.
OWNERSHIP PACKAGES AVAILABLE ON A RANGE OF YACHTS. For more information about new charter yacht packages contact us by phone, fax or email.